Engineered Wood Floors
Engineered wood floors have to be at the top of the list for displaying elegance, warmth, and beauty in a flooring option. Wood flooring also adds to the price of your home. According to a countrywide study, more than 90% of real estate experts feel that houses with hardwood floors sell faster and for more cash than homes without hardwood floors.
Engineered wood flooring utilizes less prime hardwood. It is often a more environmentally responsible and sustainable alternative than solid wood planks. The core of an engineered plank usually comprises a fast-growing, renewable wood such as eucalyptus or acacia.
The top layer, the quality of the floor, and general care determine how long engineered wood floors last. Thanks to the high-quality materials, engineered wood flooring may endure up to 50 years. A poor finish coat may result in noticeable scratches and limit the floor's life span. Therefore quality finishes are essential for keeping the sleek appearance.
Wood flooring is one of the few choices that retains its value over time. Engineered wood flooring requires not so much maintenance. It needs just sweeping and/or vacuuming and an occasional mopping with a wood floor cleaning agent. 
The uniqueness of your decision is one of the most appealing aspects of selecting engineered wood floors that appeal to you and your family. Colors, wood textures, board sizes, and even various sorts of wood are all available. Your only limitation is your creativity when it comes to engineered wood flooring. 
You'll never find another floor just like yours since the inherent properties of wood differ so much. Visit Modern House Depot for more information on our high-quality, gorgeous, and dependable engineered hardwood flooring.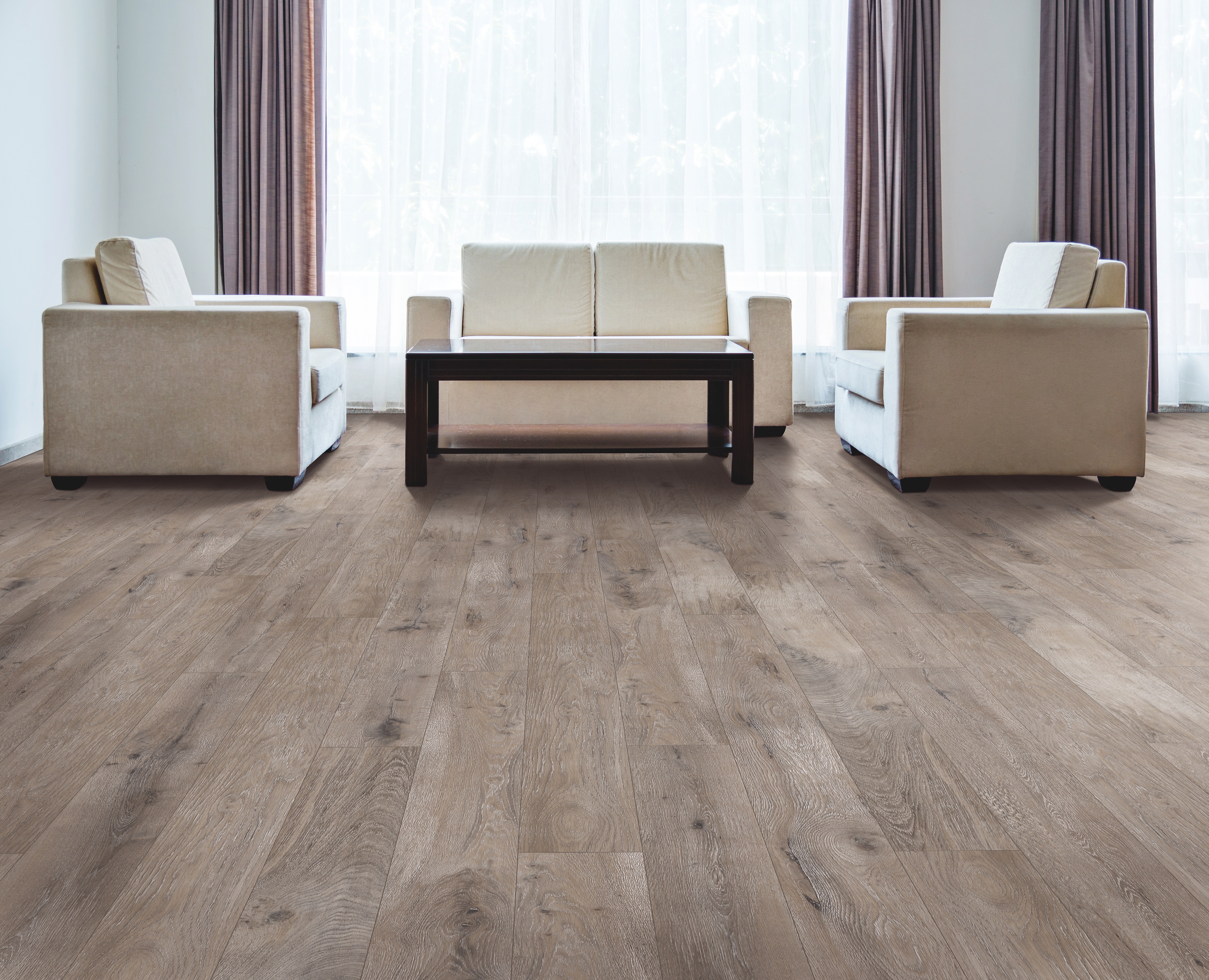 Vinyl Floorings
Vinyl flooring comprises numerous layers of various materials fused to make a very durable, practical, and economical floor covering. Vinyl flooring is available in an almost infinite variety of designs and colors, including traditional wood and ceramic appearances. 
Vinyl flooring gets often regarded as a long-lasting substance. There are, however, key aspects that impact how well your floor lasts over time. For example, the quality of the material, how it gets created, and how well it gets placed can all affect durability and life expectancy.
Vinyl flooring is robust and time-tested, preserving its attractiveness under high foot traffic and usage. It is moisture and stain-resistant so that spills may get readily cleaned. Compared with competing materials, vinyl combines an appealing initial cost with cheap upkeep throughout the floor's life.
Vinyl flooring also features a more rigid core, which provides additional resistance and dimensional stability. Consequently, it will not ripple or swell, and the floor will not expand or compress with time. When exposed to wetness or temperature fluctuations, the product will maintain its form and size. 
Rigid vinyl flooring will not get affected by water, whether cold or hot. Its top layer is very robust, shielding it from all forms of harm. It's also an excellent option for anybody looking for a low-maintenance, high-quality floor. These floorings are particularly suited for spaces where wetness is likely to present, such as kitchens, baths, utility rooms, and house entry. Since they are vinyl, these slip-resistant surfaces are easy to clean.
For many of today's contemporary, busy homes, vinyl flooring is the most logical and cost-effective option. Allow Modern House Depot's flooring professionals to assist you with your flooring decision. We may answer any inquiries you may have regarding any of our flooring options.
1. Look for a minimal bevel on the edge.
This one was VERY IMPORTANT TO ME. In fact I had to reject several possible options specifically due to the bevel and I'll try and show you why! Check out the photos. You can see in the prominent bevel photo every joint where the planks meet. In the minimal bevel photo they meet each other seamlessly. That's what i'm talking about here!
Many of the LVPs I've seen before have even more prominent bevels than the example photo and the bevel is in a different color than the material itself! I not only hate the look but also just think of sweeping that floor! Every single groove would be filled with dirt! No thank you!
 2. Ask how many plank patterns there are.
Remember, this product is a manufactured product but they try and make it look as natural as possible by printing several different patterns! For example if it takes 100 planks to cover your floor, you may have 5 sets of twenty that all match each other. The higher the number of patterns the better. We want to be able to mix and match as much as possible without having matching boards near each other, and certainly not next to each other!
 3. Professional install recommended.
While these products are sold as an "easy DIY" install we always tell people "hire a professional"! Just think about your own job that you do day-in and day-out. Could someone else do your job? Sure! Would they be as good? No. Would the final result be as good? No. Would they know the secret tips and tricks that you've learned along the way? No! Would it take them way longer than it would've taken you? Yes. While you may of course be able to do it for the best results we do always recommend professional install!
 4. Match hair color to floor color.
Lol this is weird. We know. But it's also something we definitely think of when recommending the right flooring for our clients! If you or your dog have very dark hair, every hair will show up on a light bright LVP! Conversely, if you or your dog have very light hair, every hair will show up on a dark LVP! This may not be a problem for you, and you may be thinking "I don't care about this, I'll just sweep more!" in which case, you go girl! It's just something to consider.
 5. Compare texture to willingness to scrub clean.
Much of the appeal of LVP is that it looks so real! Part of that look is the natural, grain-like texture each plank has. Some LVPs have more deeply embedded texture than others. While they tend to look more "real" they can also take a bit more effort to really get clean. However, with more texture they do disguise the dirt better!
 6. Don't forget you'll need new baseboards (and paint).
Depending on what type of floor you're replacing in your home you need to be aware that you'll need to replace your baseboards and have them painted after you install your new floor. This can be a cost that many people don't think about when considering getting their new floor but it's crucial! And again, we have to say, just pay a professional to install your trim. These incredible carpenters have the most amazing tricks to make everything in your house look perfect!
7. Difference between LVP and LVT.
Okay, this is one we get a lot! Here is the truth! Luxury Vinyl Plank (LVP) and Luxury Vinyl Tile (LVT) are different products! LVP is manufactured to look like natural hardwood and is installed in long planks that fit together to mimic hardwood. LVT looks like tile and is manufactured in different, traditional tile sizes. LVT that "looks like wood" will be mimicking a wood-look tile. LVP that "looks like wood" will be m mimicking hardwood. See the difference?